Work we excel at
As wide as our technology spectrum is, we only focus on the projects where we can provide high value.
Generally speaking:
we fit well in
We excel in projects with a time span of of 4-8 months. We also love to continue supporting projects we develop.
We love collaborating with others, on all levels and across the globe.
We have several success stories with IT based Startups. We believe we can minimize the cost of their Software development at their early stages.
We worked a lot in the non-profit domain and we have extensive experience in developing advocacy, awareness and fundraising software apps.
we don't fit well in
Two-week projects, for example, where we believe freelancers fit better than we do.
We do our best to translate our clients' visions into technical requirements documents, but there must be a clear scope to start with.
Our process of availing resources takes between one to three months: This is to locate, orient and ensure the highest degree of quality.
While we develop UI/UX for our projects, we are more developers than artists. We believe it's for our clients' best interest that they seek specialized agencies for this type of service.
specialties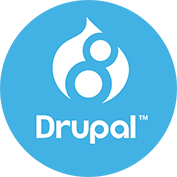 Drupal CMS
We consider ourselves experts in building Drupal based websites. Our experience in this is backed by a long history with Drupal (since version 6), and our deep understanding of PHP based frameworks like Symphony and Laravel. We build architectures for very large and complex Drupal 8 multi-sites while maintaining optimum standards that guarantee future expandability. We have peak experience in integrating Drupal 7 and 8 With CRMs like Salesforce, CIVICRM, and different payment processors and shopping carts. We keep performance in mind to accommodate large numbers of concurrent users and millions of page views per month. When it comes to migrating your site to Drupal 8, we go far and beyond just choosing the right distribution or a basic installation. We plan for the appropriate data structures that can accommodate your migrated content and files while providing maximum flexibility intended for any Drupal 8 site. Our Drupal sites are built to last and expand, while being able to safely apply all the security updates once released.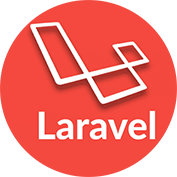 Laravel Development
For custom PHP based systems that include specific business needs and highly dynamic custom features, our first choice for development is Laravel framework. We are expert in building Laravel multi-language websites on the level of structuring database and translation interfaces, dealing with complex MySQL scalable database structures ready for data migration if needed. We take into consideration enabling Mobile REST APIs to build high-class mobile applications along with constructing a detailed architecture for mobile push notifications using Google Firebase Cloud Messaging(FCM). We are also experienced in Blade Templating, which is a simple, yet powerful templating engine provided with Laravel. We also have a strong background in building dashboards that help administrators to quickly identify the numbers that matter to make insightful observations or to compile reports.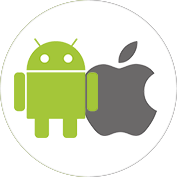 Mobile Apps Development
We have a great experience in developing native mobile apps on both iOS and Android using the latest technologies and programming tools. To facilitate our development process, we built our own high quality infrastructure framework that is following common coding standards. We are so experienced in all kinds of API integrations (RESTful and SOAP APIs), third parties integrations (Firebase, Google Analytics, AWS,…), managing devices hardware resources (camera, sensors, GPS), and applying automation Development techniques (unit testing and continuous integration).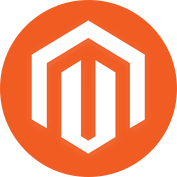 Magento Ecommerce
We have a great experience in creating successful online stores using Magento Ecommerce Platform. Because we truly understand the core architecture of Magento. We developed our own RESTful APIs layer that can be easily used to build your mobile application for both Android and iOS and integrate with your ERP System. We have a wide experience in integrating Magento with third parties like Payment plugins and emails tools (Mailgun or Mailchimp) as well as migrating from Magento 1.9.x to 2.x versions.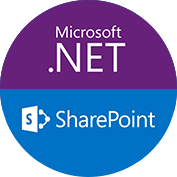 .Net & Sharepoint
We develop custom .NET web applications using the latest front-end and back-end technologies, like Angular, Node.js, Asp.net core, Bootstrap and others. Our experience also covers building APIs and web services to integrate our work with mobile apps. When it comes to .net platforms, we analyse our clients' requirements carefully to choose between a CMS - like Umbraco for small-medium websites - or Microsoft Sharepoint for Enterprise projects that include web parts development, Workflows, apps, and custom features and solutions.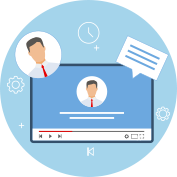 Personalized videos campaigns
If you are running an online campaign, and you need an innovative solution that guarantees total user engagement and viral marketing, then a personalized video campaign is exactly what you need. Personalized videos technology allows users to customize videos or ads by entering their own data (photo/name/message/...). This data becomes a part of the video story, creating a specific costumed version for each user. Users share their personalized videos/ads with their friends either by e-mail or through social network sites. The impact on the recipients will be really high because they will get videos personalized with their friend's data.
What our clients say about us: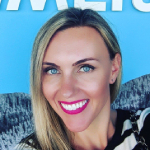 Erin Tamisiea
Over the years we have tried to use other development partners and none has come close to Ark Development in dedication and value. I have personally traveled to Cairo several times to work with the Ark team and have been so impressed with their skills, experience and work ethics.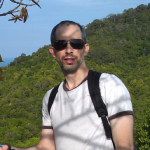 Michael Hoffman
Our customers are very demanding and it makes all the difference in the world that the people at Arkdev demand so much from themselves. They are skilled, hard working, and they dedicate themselves to a successful outcome.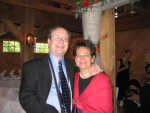 Bob Meyerhoff
Our customers are very demanding and it makes all the difference in the world that the people at Arkdev demand so much from themselves. They are skilled, hard working, and they dedicate themselves to a successful outcome.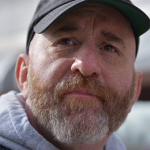 Danny Alpert
The team – as we name them: our Web Ninjas team in Cairo- is very responsive to and always bring creative solutions into one's problems. It is worth mentioning their timely delivery and trustworthiness as well as their continuous technical support.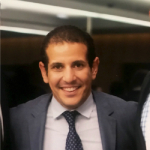 Mohamed Ramzi
I have nothing but the highest level of praise for the team. I would be happy to be a reference at any time whatsoever. I believe that Amgad and his team have done an exceptional job on every single project that they have completed for us and would be happy to share that feedback with anyone who asks.